Strandhotel Georgshöhe Spa and Resort Hotel
Strandhotel Georgshöhe gives guests a spectacular in-room view with PPDS
Background
Gracing the wild beauty of the North Sea with absolute luxury, the Strandhotel Georgshöhe is a superior fourstar hotel located directly within the 'spray zone' of the Norderney beach. This wellness oasis features an indoor seawater pool, two outdoor seawater pools, adventure showers, and an incredible sauna facility with a breathtaking sea view. With 132 rooms and suites, this privately owned hotel managed by Karl-Hans Sigges has been recently renovated to treat every guest with the ultimate relaxation experience.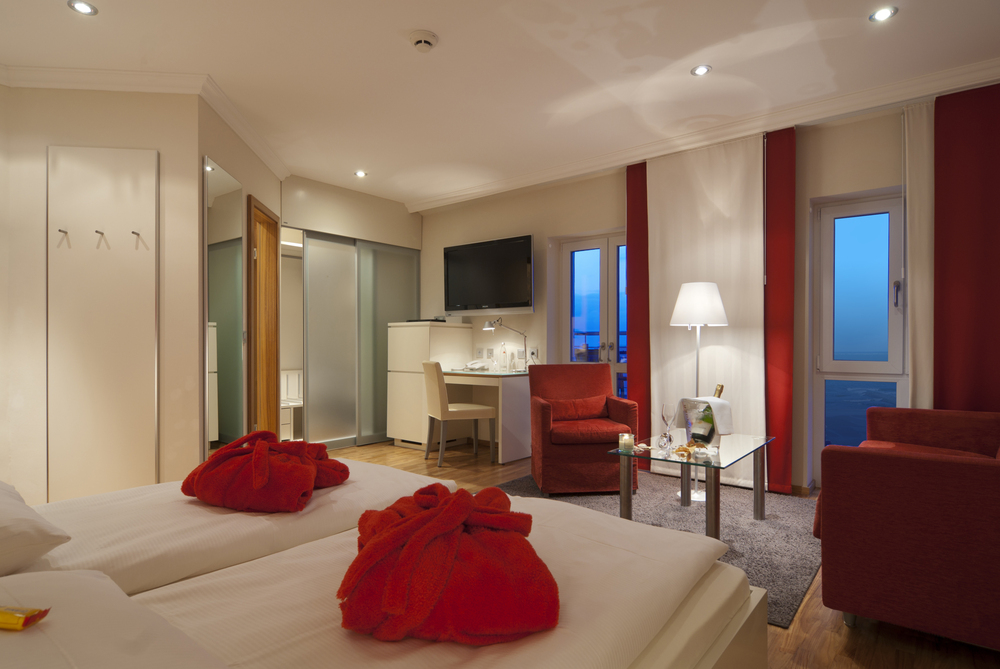 Challenge
A rapidly changing landscape in the tech and tourism fronts inspired a significant change for the Strandhotel Georgshöhe. Whilst a global pandemic has resulted in stricter hygiene restrictions, the evolution of technology has also shifted interactions towards a predominantly digital experience. With significant renovations across the entire 4,000 square metre premise, it was only natural for the team at Strandhotel Georgshöhe to complete their upgrade with the latest technology to ensure their guests have the best possible stay.
Solution
To give their guests the ultimate luxury experience, Strandhotel Georgshöhe teamed up with PPDS and AVARA AG for a premium tech upgrade like no other. 180 Philips MediaSuite displays were masterfully installed throughout the hotel, ensuring each room and suite was fitted with the latest generation of 4K UHD TVs. To satisfy hygiene requirements related to the Coronavirus, guests can now operate their in-room TVs with their own smartphones and personal devices via GuestConnect, the cloud-based remote control app from PPDS. Better still, guests can now enjoy effortless access to their favourite entertainment services such as Netflix, Spotify, and Youtube directly on the big screen thanks to Chromecast built-in and mirror sharing. In-room information has also been fully digitised,
giving guests real-time info about their stay as well as access to restaurant menus and more. Content for each room can also be customised from a central location by the hotel staff via CMND to ensure that every guest is provided with relevant and relatable hotel offers and information.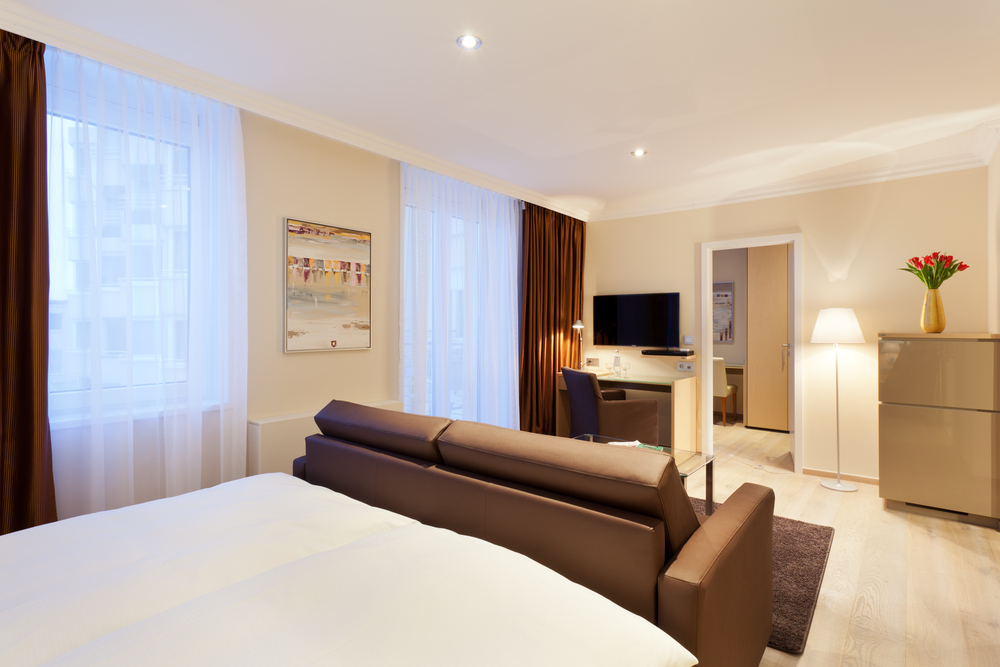 Benefits


GuestConnect: Guests can fully operate their in-room TV using their personal devices without downloading any extra apps—simply scan a QR code for instant access.
Chromecast built-in: Guests can stream their personal content on the big screen without extra hardware or software configuration, ensuring easy steaming and device security.
Netflix: Guests can enjoy the comfort of home entertainment with a touch of a button, making Netflix viewing instant and intuitive.
Custom content: MediaSuite and CMND allow staff to create and deploy custom content to guestrooms including guest information, hotel information, restaurant menus, and tourist attractions.
Easy updates: Content and software updates can be easily made by the hotel staff and AVARA AG via CMND, saving time and money.
Paperless rooms: The hotel information folder has been replaced by digital content displayed on the big screen—giving guests access to the latest information, whilst also minimising clutter and environmental impact.