Brøchner Hotels
Brøchner Hotels creates an urban oasis with PPDS
Background
Two design gems nestled in Copenhagen's hip and buzzing Latin Quarter, Hotel SP34 and SP34 Apartments have reinvented luxury accommodation from the ground up. Part of Danish boutique hotel chain Brøchner Hotels, both establishments take 4-star exclusivity to a new level with plush comfort, a private cinema, and complimentary wine and night cap hours. Alongside their most Instagrammed headboards, the city's vibrant settings have also been meticulously translated as interior design features making both premises truly unique in every way.
Challenge
Positioned as trendy accommodation choices for business and pleasure, Hotel SP34 and SP34 Apartments have spared no detail in quality. As a company dedicated to creating extraordinary experiences for guests, partners, and employees, Brøchner Hotels needed a versatile AV solution that matched their superior attention to detail. A perfect picture, instant connectivity, futureproof features, and ease of use were just the start of what was needed to create the perfect urban oasis.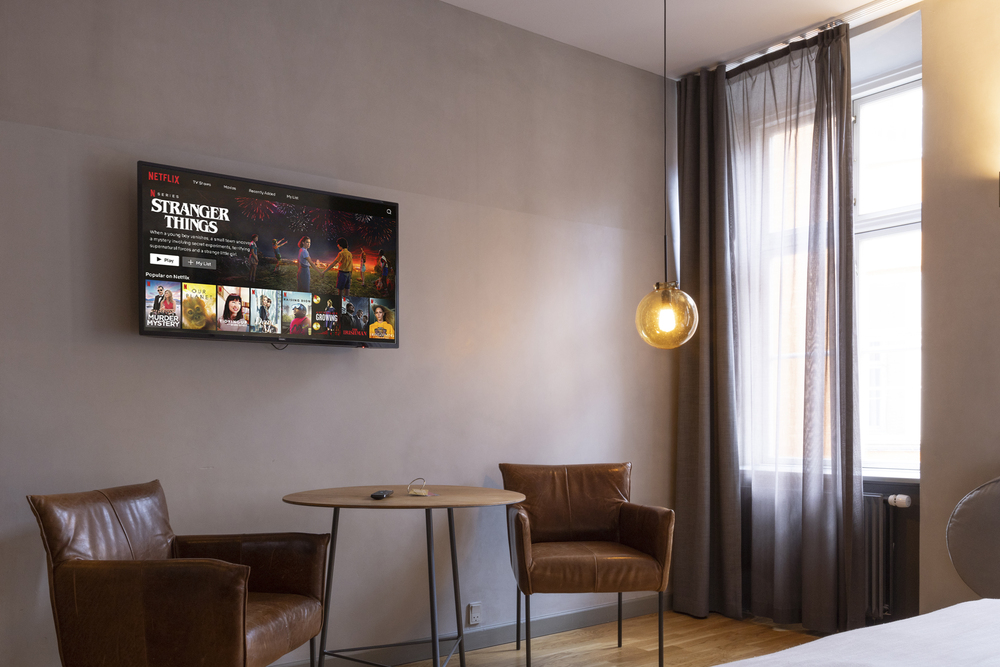 Solution
To bring their vision to life, Brøchner Hotels teamed up with PPDS and Hospitality Partner for a tailored AV solution. Both Hotel SP34 and SP34 Apartments were masterfully fitted out with 160 Philips MediaSuite Professional TVs. Thanks to its Android OS and CMND, Hospitality Partner were able to efficiently install iLink by TigerTMS to enhance performance, productivity, and guest experience. This gave guests more ways to enjoy their stay by opening up a communication channel with the hotel staff via their in-room displays. Meanwhile, integrated Netflix and Chromecast built-in brought the comfort of home to each room by allowing guests to enjoy their favourite streaming services from their personal devices on the big screen. CMND also resulted in a faster rollout by enabling new displays to be cloned during the installation process. This resulted in a perfect, modern experience for all guests and staff.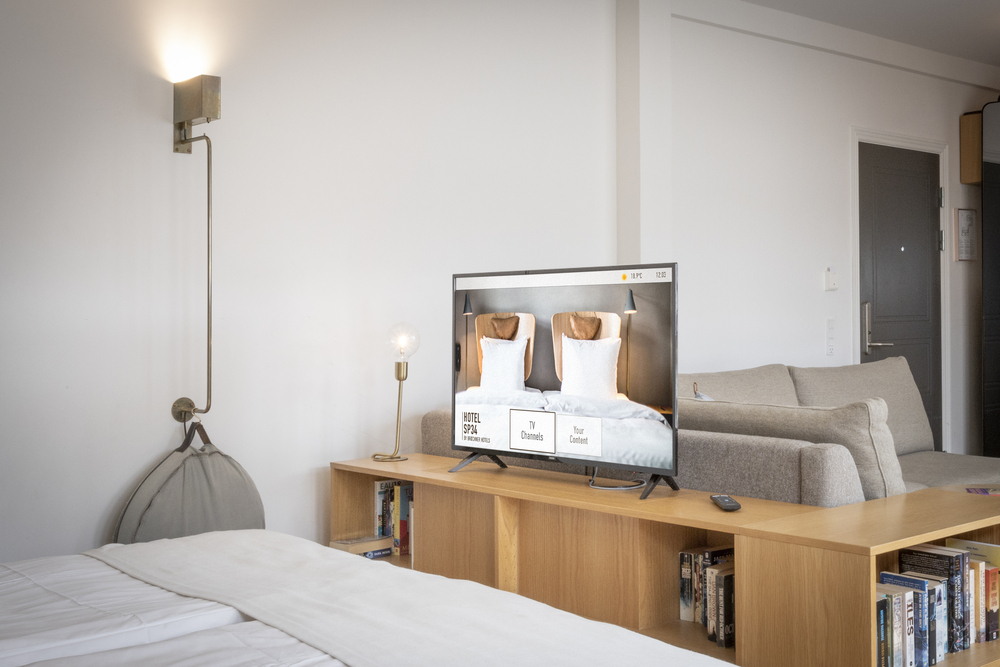 Benefits
Personalised experience: Displays feature personalised guest details powered by iLink and the custom Hospitality Partner Cloud TV system—creating a warm and welcoming setting.
Like home entertainment: Integrated Netflix and Chromecast built-in make it easy for guests to enjoy their personal entertainment.
Android: An exciting world of extra possibilities are included in each room thanks to the Android system. New apps, content and games are easily accessible through the custom intuitive menu.
Remote upgrades: Hospitality Partner can push new software updates remotely to ensure each device is running smoothly with the latest features and stability requirements.
Total solution: A better guest experience with new technology, an innovative streaming service, as well as a custom Cloud TV system, and info channel.