Sustainability in focus with PPDS at Global Access: Future Tech event
Speaking at the Oracle Red Bull Racing Technology Campus this week, Martijn van der Woude, Head of Global Marketing and Business Development at PPDS, reaffirmed the company's commitment to delivering environmentally conscious solutions, while also helping to reduce running costs with energy efficiency and extended lifetimes.
PPDS has reaffirmed its commitment to supporting and promoting sustainability in the AV industry with a strategy that is designed to help customers reduce their electronic waste and enhance their green credentials. This will see the company continue to bring more energy efficient products to market, reconfiguring and reducing packaging, while providing greater access to information on energy consumption, for more educated and environmentally-focused business buying decisions.
The declaration was made by Martijn van der Woude, Head of Global Business Development and Marketing at PPDS, who was speaking at the company's Global Access: Future Tech international event for end customers and its Global Partner Alliance, held at the MK7 Oracle Red Bull Racing Technology Campus in Milton Keynes last week.
With retail, corporate and hospitality all key focuses of the event – and with representatives from as far as Taiwan in attendance – Martijn, together with the full global PPDS management trio and team members, outlined some of the actions and measures already taken, with a commitment to bringing even more in 2023. This includes extending its focus on delivering the most energy conscious products to market and bringing lower cost of ownership to customers – more relevant than ever in the ongoing global energy crisis.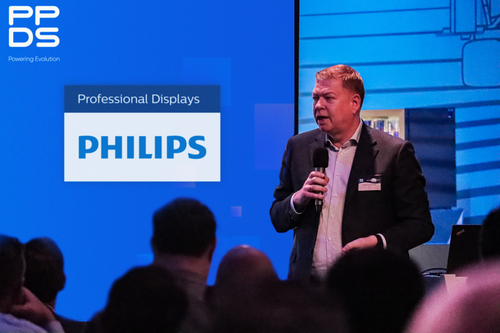 Martijn van der Woude commented: "Sustainability has always been of great importance to us at PPDS. We're proud of what we have achieved to date, and we feel it is our duty and our responsibility, both to customers – who are calling for this – and to the planet, to do even more. And we encourage our competitors to do the same."

He added: "Collaborating closely with our partners, we will be working hard to ensure that our existing and future Philips professional display products and solutions continue to provide best-in-class experiences, while also delivering on lowest energy consumption and reduced impacts throughout product lifecycles, including the use of recycled and recyclable materials, and the carbon neutrality of products."
PPDS – Playing our part

In addition to improving the energy efficiency of its digital signage, interactive displays, dvLED and Pro TV solutions, PPDS, alongside its sister organisations, TP Vision, MMD Monitors and Displays, and AOC, has already made significant strides in enhancing its green credentials throughout the display lifecycle – from manufacturing in its factories, along transportation journeys, through to its headquarters and regional sales operations.
Benefiting from its unique position, manufacturing its own products in its own factories (no outsourcing) as a part of TPV, PPDS is owner of its own destiny, ensuring appropriate measures are taken throughout the entire production process, from concept to completion.
This is highlighted, as a part of its continued expansion program, with the recent opening a new manufacturing plant for its dvLED production, with the building's design and the practices within it providing not only a quality working environment, but an environmentally conscious one, too.
Products are also now contained in condensed packaging, carefully calculated to minimise resources used and to maximise the number of products able to be loaded in any one shipment. Palletisation has also been reviewed and refined, with a 184 ton Tank to Wheel (TTW) CO2 reduction and 107 ton reduction of wood pallet consumption in the process to date.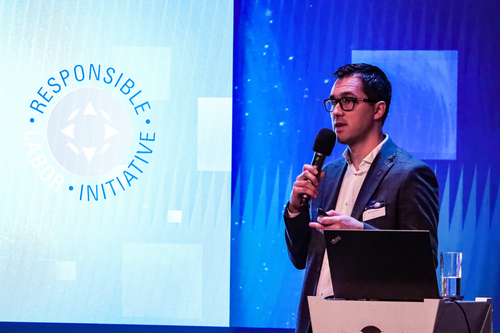 "This helps to reduce our carbon footprint without compromising the safety of each display during transit and it reduces the levels of waste likely to be immediately disposed of" comments Stefan van Sabben, Global CSR and Sustainability Manager. "Philips professional displays are packaged in brown board boxes, with one colour only printing using soy-based ink. This ethos is continued through the packaging of pre-production components, with finished packaging made almost fully of recyclable materials.

"These, and many more measures, will continue to be evolved and introduced during 2023 and beyond – with a number of innovative solutions to be unveiled during ISE 2023 (Jan 31- Feb 3), in Barcelona."
Greater transparency

In tandem with this exciting focus, PPDS – the exclusive provider of Philips professional displays – also provides clear and immediate access to information around the energy efficiency of its range of digital signage, interactive displays, dvLED and Pro TV products, to customers.
Earlier this year the EU's revised energy labelling system came into force, replacing the existing labelling (A+++, A++, A+, A, B, C and D) with a more simplified A-G measurement rating. Existing appliances with an A or A+ rating are likely now listed as G.
The new A-G labels placed on Philips professional displays now feature a QR code which, when scanned using a smart phone, immediately show the information stored on the EPREL database, allowing greater transparency to customers and easier market surveillance by national authorities.
Martijn added: "It's estimated that up to 25% of products in the market do not comply with energy efficiency labelling regulations and that around 10% of potential energy savings are lost due to non-compliance. The new labelling and database will help improve understanding and coherence for customers to correctly identify and select the most efficient products."
Sustainability – A global business priority
Another survey of 250 senior decision makers holding responsibilities for green initiatives across public and private sector organisations revealed that 45% of businesses have elected to take sustainability more seriously, while for 32% it continues to be a major focus.
More than half (53%) of the respondents stated the key driver for this focus was around their ethical beliefs, while 41% cited cost benefits.
Stefan van Sabben added: "As a part of our evolution as a business, we're placing sustainability as an even greater core focus on our mission statement. Our ambitions are to continue to grow our business, but we want to grow responsibly and sustainably. As well as being accredited and working towards accreditations with a growing number of sustainability focused benchmark organisations, including EcoVadis, we have set ourselves some challenging environmental and social targets. It's part of our DNA, working closely with Royal Philips, which is recognised as the #2 top brand in green technology globally, and we're committed in the belief that this is the best way for us to create superior, long-term value to our customers."
He continues: "We're making every effort to enhance our own green credentials. This isn't simply about adding a few recycle bins in the offices, or paying membership fees. It's a fundamental part of our business."
"Part of the ethos announced in our rebrand statement highlighted our 'global reach, local support' strategy. This is hugely important on many different levels. In short, we have physical teams located across the world, which greatly reduces the travel needs for arranging meetings, sales and visiting project sites. Videocalls, rather than physical meetings are also greatly encouraged where possible and our business has been set up to support remote working. Our Philips C-Line range makes this even easier – meaning the pandemic meant no radical changes for us and allowed us to function fairly closely to normal."
Product DNA
Sustainability is also something being reflected in PPDS' most recently launched solutions - most evident with its ranges of corporate (Philips C-Line), education (Philips E-Line), hospitality (Philips MediaSuite) displays, which facilitate and encourage remote working/learning/entertainment, while helping to reduce unnecessary electronic waste. Taking things further, PPDS' new Philips DV LED range (Philips 7000 and 6000 series) which are now designed to deliver proven low energy consumption – between 20%, and, in some instances, close to 50%, when compared to similar products on the market – without compromising on performance.
From a longevity focus, PPDS' Philips MediaSuite hospitality TVs sit on an updateable Android platform, providing significant return on investment and sustainability benefits, with customers receiving free software updates as part of the PPDS 'Extended Lifetime' promise. This allows all the latest features and security patches to be made available to older models (managed entirely remotely and with no unnecessary travel), allowing them to function and offer the same experience as the latest MediaSuite debuts. This not only ensures a consistent experience in all rooms, with product lifetime extended, there is an immediate reduction in unnecessary replacements and therefore WEEE.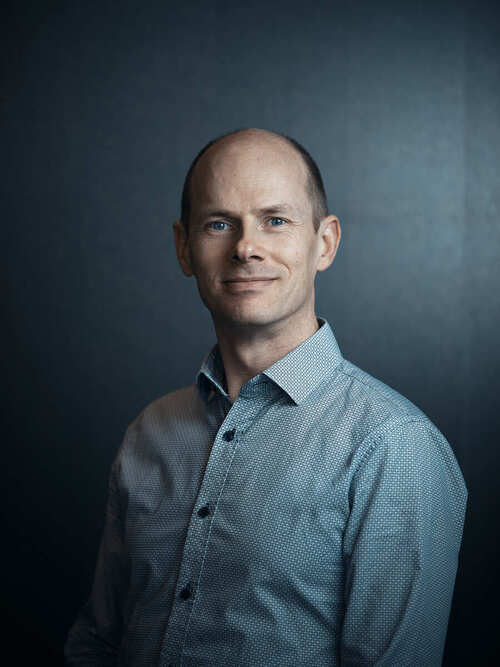 According to the UN's Global E-Waste Monitor, 53.6 million metric tonnes of e-waste was generated in 2019. Each year, in the UK alone, around two million TVs are dumped, many of which are fully working but simply deemed outdated and worthless.
Jeroen Verhaeghe, Global Business Development Manager for Hospitality at PPDS, said: "We live in a throw away culture for technology. With products being updated regularly, there is a temptation to replace what you have, in order to benefit from the latest features. What happens to that old TV? It either gets resold or binned.

"In a hotel, where competition is high and TVs play an increasingly important role in decision-making for guests looking for a home-from-home entertainment experience, that temptation can feel crucial but costly. We've changed that by making our TVs remain relevant for longer, reducing the need to replace, and therefore the number of TVs that will end up in landfill."
Martijn van der Woude concluded: "As a global business, we have a duty and responsibility to support our customers in their current and future technology needs, and we also have to play a role in helping to protect the environment and to encourage sustainability. When you're dealing with multiple product ranges, billions of parts and thousands of people, change is not always a simple process – but it as an essential one.

"Some may not agree. Indeed, such changes may not always be welcome or financially viable. That's not the case for us. Powering evolution is in our DNA and supporting the industry, our partners and our customers with a strong sustainability focus is a big part of that. Is it possible to produce a digital display with no carbon footprint right now? No…but there are ways and means of getting there. The products and solutions we showcased at our Future Tech event have proven the appetite for this and we are looking forward to launching a number of these at ISE 2023."
To learn more about PPDS and the company's commitments and efforts around sustainability, please visit our sustainability pages here, or contact your local PPDS sales manager.