Tenstar Simulation
Tenstar Simulation turns greener, safer machine training into a reality with PPDS.
Background
Advancing the performance of future machine operators, Tenstar Simulation is a Swedish based training facility for the transportation, construction, agriculture, forestry, and traffic segments. This innovative concept was developed to prepare students, novices, and professionals alike to safely operate heavy machinery in simulated settings with true-to-life dynamics. With a mission to minimise emissions and increase efficiency without any physical risks, Tenstar Simulation has become a global leader in their field—serving over 14,000 users each year.
Challenge
Every simulator from Tenstar Simulation has been developed by expert engineers working closely with key players from their respective industries. To ensure a smooth transition from the digital space to the physical world, graphical and mechanical realism were absolutely critical factors. These include machine instruments, dynamics, solo and multi-user scenarios, and of course, lifelike picture quality. With 700 available simulators, Tenstar Simulation needed a high-quality yet cost-effective display solution to create truly immersive experiences for their customers.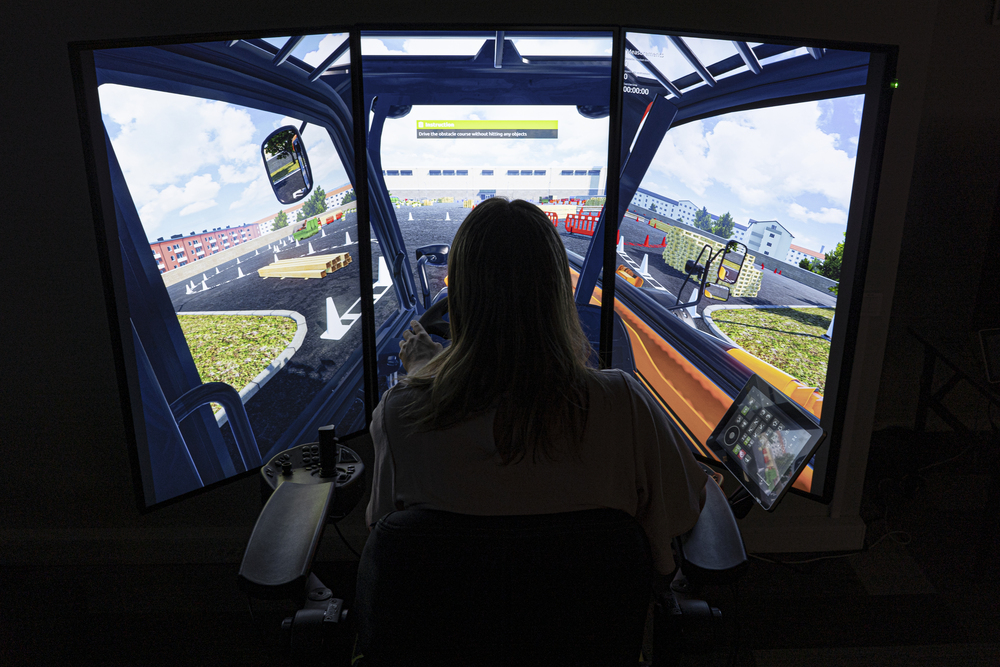 Solution
To bring their vision to life, Tenstar Simulation teamed up with Mikael Vängelin from PPDS for a custom solution that ticked all the boxes. Together, 1900 Philips D-Line displays were installed to create an immersive simulation experience for each user. With a combined average of 160,000 hours of on-screen time each year, these displays were chosen for their robustness and energy efficiency, as well as their full HD resolution. The displays are connected directly to each simulator, allowing the Tenstar Simulation team to update their software and monitor performance via their custom software suite. Modular display configuration enables versatility for each machine—ensuring each experience perfectly represents the machine training scenario. This installation resulted in a significant increase of positive feedback from users, whilst also helping reduce environmental emissions and safety risks for people and machines.
Benefits
Robust operation: Philips D-Line displays are designed for heavy usage, making them the perfect choice for continuous
operation at Tenstar Simulation.
Modular design: Each simulator can be adjusted by adding and removing displays to ensure a realistic and immersive
experience in any scenario.
Reduced emissions: Tenstar Simulation's mission of reducing emissions for a greener, cleaner future are achieved by digitising training for heavy machinery operation.
Multi-simulator connectivity: Displays can be linked across multiple simulators to enable a Multi Machine Environment (MME).