TClub Tecno
Tecno starts the workplace revolution with its new TClub, powered by PPDS
Background
The future of shared workspaces has arrived. Tecno has transformed its iconic showroom located in Milan, Piazza XXV Aprile, into TClub—an innovative creative hub fusing intelligent systems and technology for optimised work creativity. TClub is an exclusive space designed to bring Tecno's network of partners, collaborators, guests, and friends together to share their creative ideas and vision in an inspiring and adaptive setting.
Challenge
A shifting world needs an adaptive solution. With a global pandemic changing the way we meet and work with each other, TClub was designed to accommodate the safety requirements needed through flexible and responsive thinking. It was essential that the overall design of its workstations, seats, tables, and organisational systems could comply with either tighter or more relaxed regulations without compromise. Furthermore, each space within the building had to be versatile enough to fit the unique needs of each person or team, both now and well into the future.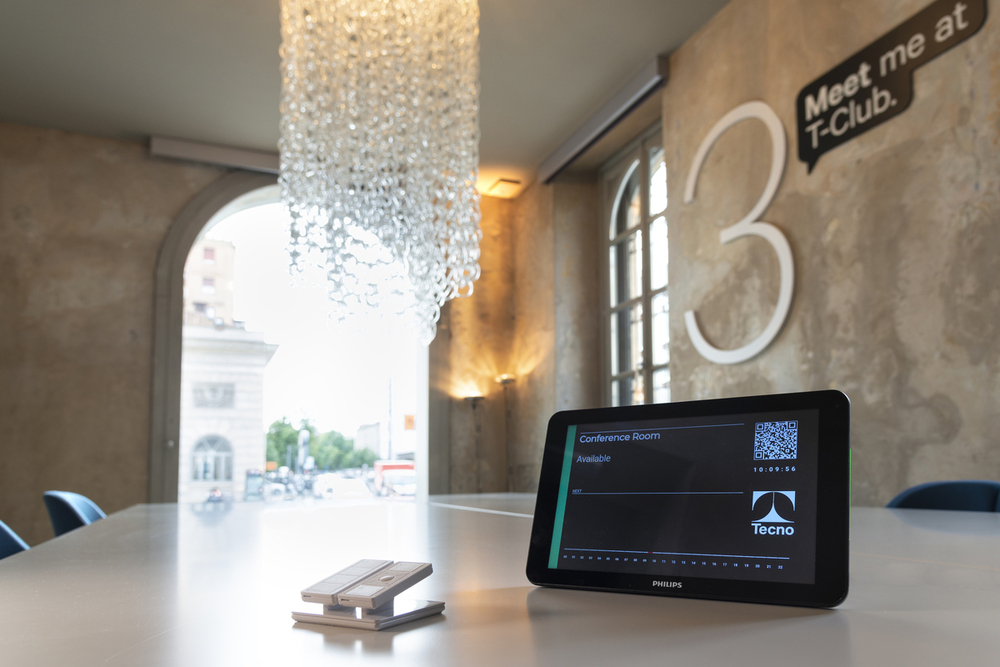 Solution
To revolutionise their workspace, Tecno teamed up with IO.T Solutions and PPDS to create the perfect creative oasis. The two-floor building was fitted with a tailored-solution connecting all meeting rooms, lounges, common rooms, and open work spaces through the DINA-Connecting Spaces app. This custom app ensured a seamless user experience for each guest by automating space and locker access, room and workstations bookings, video conferencing operation, as well as managing the settings for lighting and curtains. This custom software was perfectly complemented by a suite of Philips T-Line 10-inch Multi-Touch Displays to ensure effortless operation of all its features. The displays are also used for wayfinding and room booking information to optimise efficiency in the workspace.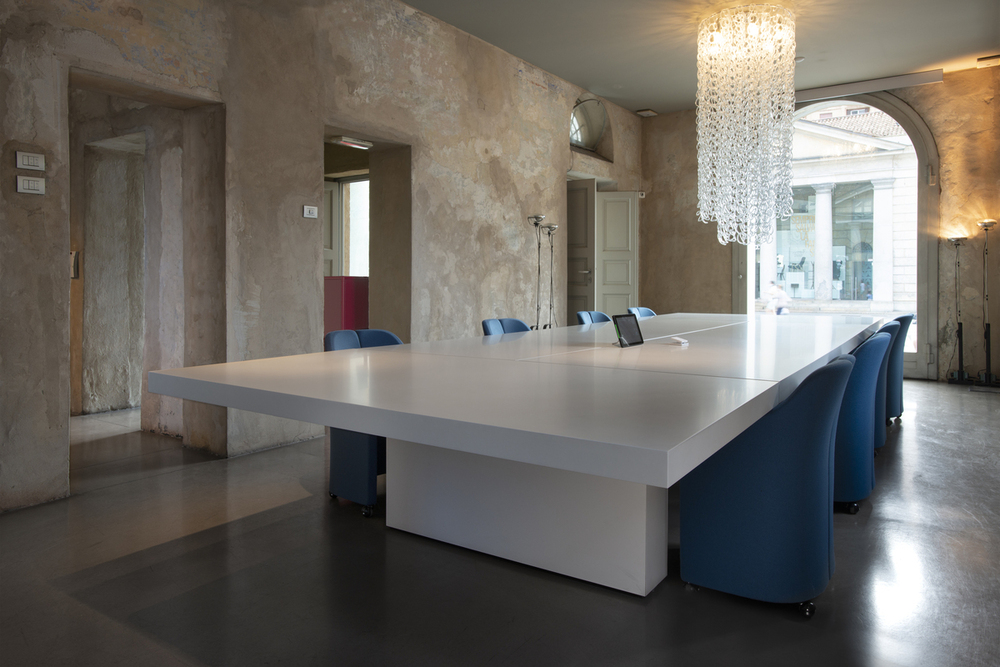 Benefits
Custom software integration: DINA-Connecting Spaces app integration enables full operation of all features by touch from each Philips T-Line display.
Room booking: Guests can easily find and book available rooms with a touch, saving time and effort by circumventing the need for physical room searches.
Wayfinding: Displays are used throughout the twofloor building to help guests efficiently navigate to their destination.
Android: Built-in Android opens up an exciting world of possibilities with easy access to apps, content, and games direct from the display.
Wi-Fi and Bluetooth connectivity: Versatile Wi-Fi and Bluetooth connectivity allow users to share their content quickly and easily to help keep the focus on work instead of technical installations.