PPDS appoints Marco Priebe to spearhead Philips dvLED growth strategy and ambitions in the DACH market
Adding more than 23 years' top level AV experience, Marco Priebe joins PPDS as Key Account Manager and Business Development Manager LED to spearhead the company's ambitious growth strategy.
PPDS is delighted to announce the appointment of experienced LED specialist, Marco Priebe, as the company's new Key Account Manager and Business Development Manager LED for the DACH market.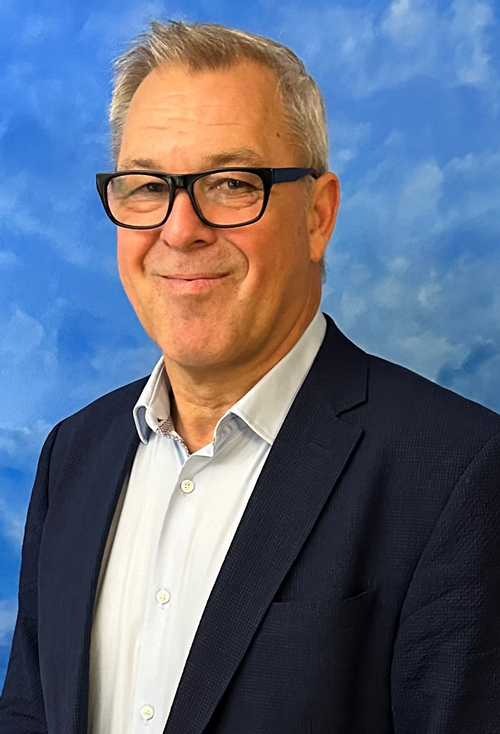 With more than 23 years of top-level LED sales experience, Marco is one of the industry's most accomplished talents, having held a series of senior management positions, delivering success to some of the world's most established and recognised brands during an illustrious career. This includes 16 years as Key Account Manager at Philips Lighting (2000-2016) and Philips CSS (1998-2000).
Based in Hamburg, and reporting to Rainer Bloch, Business Director DACH, Marco's vast knowledge and experience will play a crucial role in further developing and advancing PPDS' LED market strategy and growth ambitions in DACH, which remains one of the company's faster growing adoptive markets.
Driving growth
Equipped with an evolving range of high impact, high bright and highly flexible Philips dvLED solutions – including dedicated software – PPDS has become the 'go-to' provider for a growing number of customers in a widening range of markets, completing national and international projects in retail, corporate, education, public venues, transportation, and hospitality, among others.
With a primary focus on the German, Austrian and Swiss markets, Marco's key responsibilities in the role include achieving sales and margin targets, developing, implementing, and executing new sales and marketing strategies, driving brand and product awareness in the AV channel and to prospective cusomers, and edcuating the market on PPDS' sustainability strategy.
He will also seek to develop and identify new solutions and sales opportunities across all market verticals, supporting and expanding PPDS' network of system integrators – including specialist dvLED training – and assisting local and global PPDS teams (International Key Account Directors) for regional and international projects and opportunities.
Standout choice
Discussing Marco's appointment, Rainer Bloch, who has been with the company since 2007, explained that Marco's past experience, and his in-depth technical knowledge of the LED and digital signage markets, made him the standout choice for this important role:
"PPDS is an ambitious company and it's essential we have the right people in place to ensure opportunities are seized, objectives met, and that our upward trajectory continues," said Rainer. "Our innovative suite of Philips dvLED solutions have and continue to make a big impression in the DACH market, and demand for our solutions continues to grow. We are delighted to welcome Marco to the team and wish him every success in this excited period of the company's history.
Marco acknowledged that, having witnessed PPDS' ability to deliver "highly innovative" and in many cases "world first solutions" to the market, and understanding the company's ambitions, both in DACH and globally, made the opportunity to be part of the journey simply too good to miss:
"PPDS is a company that leads from the front, and is making significant waves in the DACH market", Marco explained. "The company's commitment to delivering world leading and sustainable solutions to customers, backed with dedicated software solutions such as the recently launched Wave ecosytem means PPDS has become a company that cannot be ignored. With the existing, new, and upcoming range dvLED displays, expanding product lifetimes and lowering energy consumption – such as the new Philips In Room 6395 LED –without impacting performance, PPDS is not only delivering incredible solutions, we're also helping customers to save on costs and create more sustainable business environments. I'm proud and excited to be here."