Nivaria Beach Apartments and Villas
Nivaria Beach sets the ultimate home relaxation experience with PPDS.
Background
An oasis of calm living, Nivaria Beach is a private residential complex comprising high-quality apartments and villas designed for the ultimate home relaxation experience. Set in a privileged location within the picturesque village of Abades in South Tenerife, residents staying at Nivaria Beach can enjoy the majestic views of both the ocean and the top of the magical Teide. The complex has been designed with respect for its surrounding environment, bringing sustainability and energy efficient innovations to the forefront of luxury lifestyles.
Challenge
Sparing no detail in its design, the Nivaria Beach residential complex fuses premium comfort with its natural surroundings. Consisting of 116 apartments and 6 villas, this brand new development has been equipped with a reception service, gym, wine cellar, play areas, bike centre, and luxury pools. With state-of-the-art innovation and relaxation at the heart of the complex, each residential space needed to be equipped with a personal entertainment setup that was equally as impressive.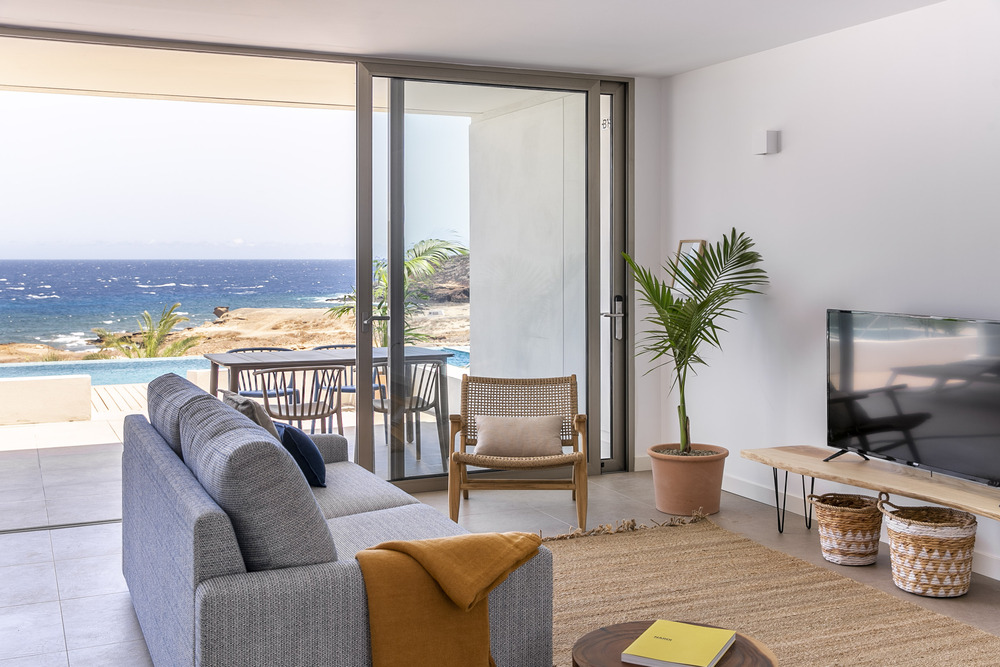 Solution
Nivaria Beach residential complex brought their vision to life by teaming up with Elipsys and PPDS for a tailored solution. Each residential unit was fitted with a Philips MediaSuite Professional TV to deliver a versatile entertainment experience that was easy to use and full of features. Utilising CMND, the complex integrated their property management system for complete control of all displays. Staff are able to communicate with their guests by pushing personalised content as well as important messages regarding their stay to keep guests well informed. Guests are also able to enjoy a like-home experience with integrated Netflix and Chromecast built-in, allowing streaming of their favourite content with a simple push of a button. This resulted in a truly calm entertainment experience that matched the complex's values, as well as smoother daily operation.
Benefits
Complete control: CMND enables staff to create and deploy custom and personalised messaging from one central location.
PMS integration: Each MediaSuite Professional TV is connected to the hotel's Property Management System for digital communication and live information.
Netflix: Guests can enjoy the comfort of home entertainment with a touch of a button, making Netflix viewing instant and intuitive.
Chromecast built-in: Guests can stream their personal content on the big screen without extra hardware or software configuration, ensuring easy steaming and device security.
Future proof: New features can be configured and added remotely by Elipsys for greater product longevity without extra product costs.
Environmental friendly: Energy efficient displays ensure better environmental impact and lower cost of operation.