Mercure Han Sur Lesse
Mercure Han Sur Lesse brings the comfort of home entertainment to its hotel with PPDS
Background
A hidden gem nestled in Belgium's Ardennes region, the Mercure Han Sur Lesse hotel perfectly balances its natural surrounding with modern comfort. Located just a stone's throw away from the world famous Caves of Han, this 4-star hotel offers guests an experience like no other. Its luxury amenities include an over-sized heated swimming pool, an impressive lounge-bar, and fine dining that fuses locally sourced and inspired cuisine. Bringing the serenity of nature indoors, the hotel's interior design is inspired by the unspoiled mountain landscapes, streams, and wooded valleys that surround it.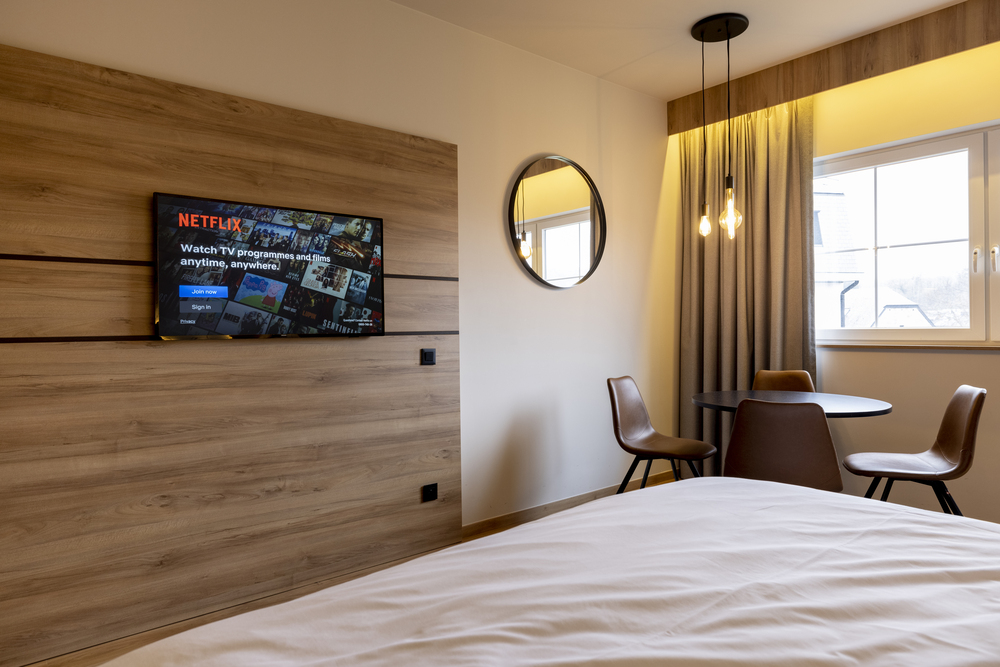 Challenge
Comfort is everything. Through a recent renovation, the Mercure Han Sur Lesse hotel had upgraded all its amenities to provide its guests with the ultimate relaxation experience. Sparing no detail, the hotel utilized the finest traditional materials to create an intimate and authentic Ardennes setting within its premise. To compliment the harmonious flow of nature's peacefulness, the hotel wanted to offer guests a natural and intuitive way to enjoy familiar home entertainment luxuries within their rooms.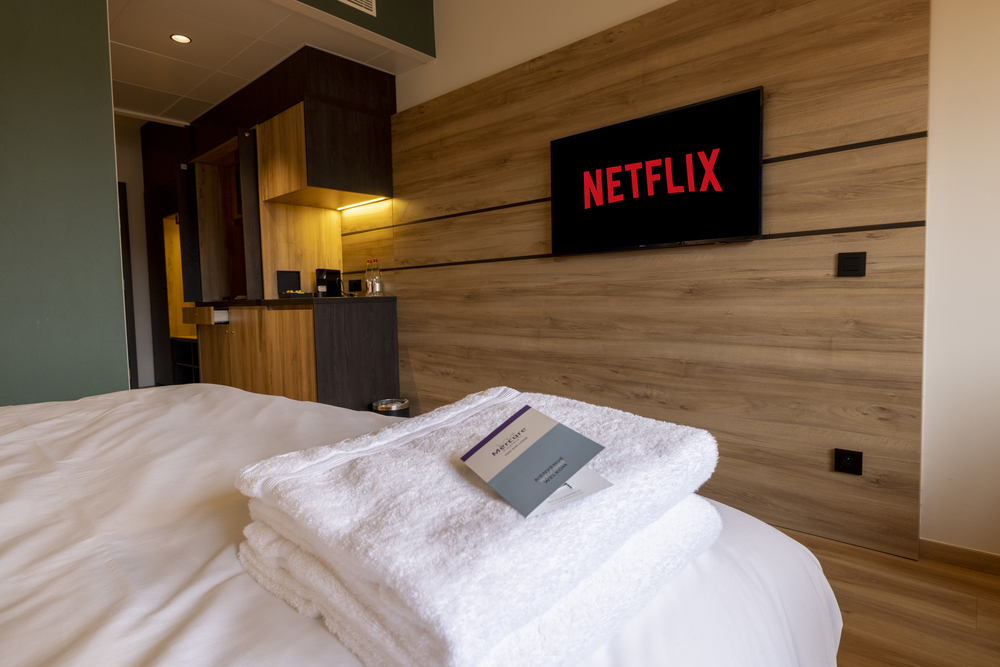 Solution
When it comes to complete solutions that offer both stateof- the-art technology and ease of use, the Mercure Han Sur Lesse hotel knew who to call. Together with Ubicum and PPDS, a tailored solution was designed and deployed to meet all the requirements including time and budget. A total of 117 Philips MediaSuite Professional TVs were installed throughout the hotel, equipping each guest room with an intuitive like-home experience with integrated Netflix. Chromecast built-in also means that guests can stream their own content instantly without any additional hardware or software. Hotel staff can also push custom content with ease to create a personalized experience for each guest.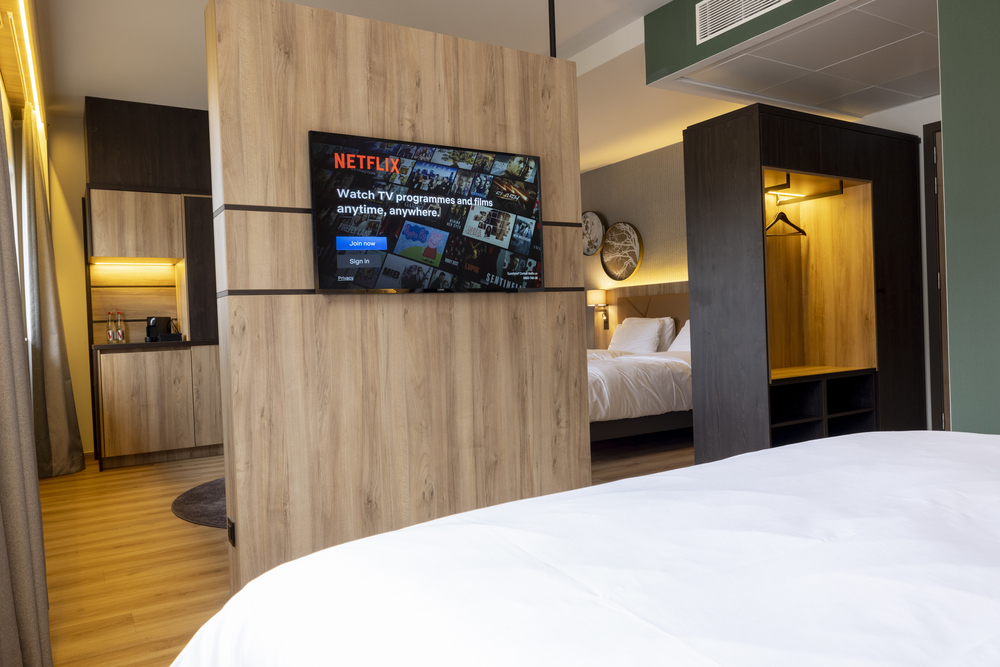 Benefits
Netflix: Guests can enjoy the comfort of home entertainment with a touch of a button, making Netflix viewing instant and intuitive.
Chromecast built-in: Guests can stream their personal content on the big screen without extra hardware or software configuration, ensuring easy steaming and device security.
Property Management System integration: Guest room TVs are connected to the hotel's Property Management System for complete control and transparency of costs and hotel information.
Custom connectivity: MediaSuite and CMND allow staff to create and deploy custom messaging including guest, hotel, and city information with ease.
Easy updates: Content and software updates can be easily made by the hotel staff and Ubicum via CMND, saving time and money.