Kokoloko Hotel
First Hotel Kokoloko keeps guests connected with PPDS
Background
A brand new hotel located on the popular holiday island of Gotland in Sweden, First Hotel Kokoloko opened its doors in June 2019. With its serene garden setting, sweeping ocean views and perfect rooftop bar, this unique resort has already become the hot place to be amongst families, business travellers and athletic teams. The hotel features a swimming pool, Jacuzzi, sauna, and an outdoor bar, whilst several of its rooms are equipped with a kitchen, private entrance and the ability to accommodate up to seven people.
Challenge
Designed as a modern hotel equipped with futuristic resort amenities, First Hotel Kokoloko spared no detail when it came to its progressive features and creature comfort. To ensure a complete guest experience, the hotel's management made cutting-edge technology a priority when it came to building the new establishment from the ground up – with a future-proof infrastructure as a mandatory for its success.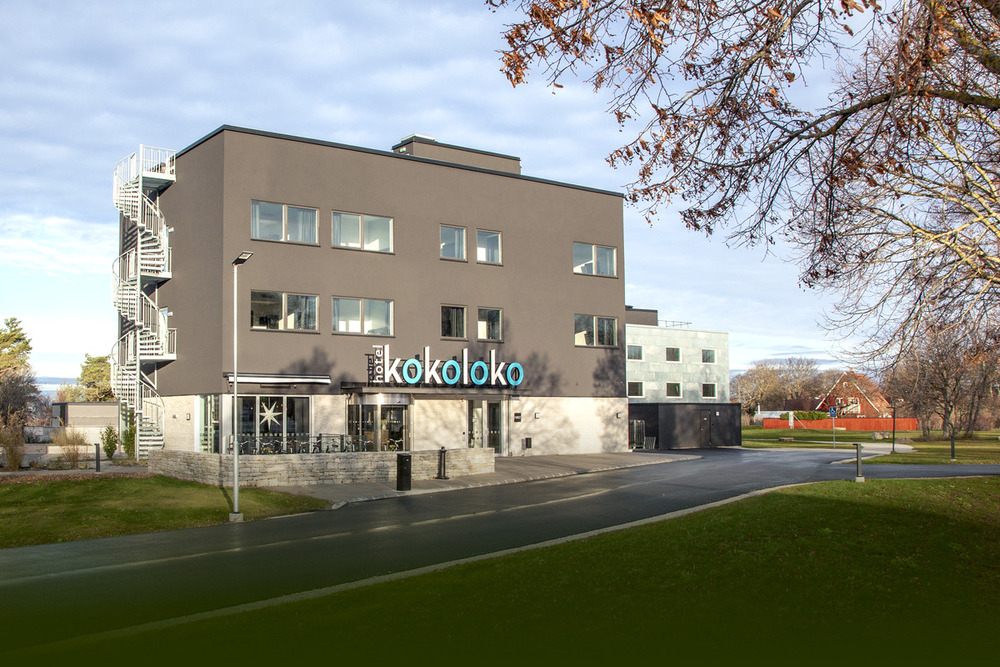 Solution
First Hotel Kokoloko teamed up with NetNordic and PPDS to create a hotel experience like no other. As the network, Wi-Fi, IPTV and holistic technological infrastructure was designed, each room was thoughtfully equipped with a 43-inch Philips MediaSuite TV. With their advanced connectivity and features, all city and guest information including local events are displayed on-screen to minimise paper usage and maximise guest clarity. The suite of TVs also feature easy to use wired and wireless streaming capabilities thanks to Chromecast built-in. As a result of precision planning, the installation in all 90 hotel rooms was completed in just two weeks.
Benefits
Custom connectivity: MediaSuite and CMND allow staff to create and deploy custom messaging including guest, hotel and city information with ease.
Future-proof: New features can be developed and deployed remotely by NetNordic as hotel needs evolve.
Remote upgrades: NetNordic can send software updates remotely to ensure each screen is running smoothly with the latest UI and stability features.
Enhanced efficiency: On-screen information saves paper usage for a better environment, whilst low energy costs improve cost efficiency. Easy streaming: Chromecast built-in allows for personal content to be played on the big screen with ease.
Hotel integration: Custom logo, colours and UI has been configured for a seamless integration with each room's deco.