Hotel Ambassador Playa I & II
Hotel Ambassador Playa I & II delights guests with a home entertainment solution by PPDS
Background
A perfect combination of sea, leisure and relaxation, Hotel Ambassador Playa I & II bring the best of the Mediterranean to Benidorm, Spain. Designed for guest comfort from the ground up, this four-star hotel duo features beautifully finished luxury rooms, an oversized outdoor pool, and several bars and restaurants—including a vibrant Tex Mex style saloon offering quality drinks, food, and entertainment all day and night. Clever design, attention to detail, and versatile amenities have made the Hotel Ambassador Playa I & II an ideal choice for all families, couples, and groups.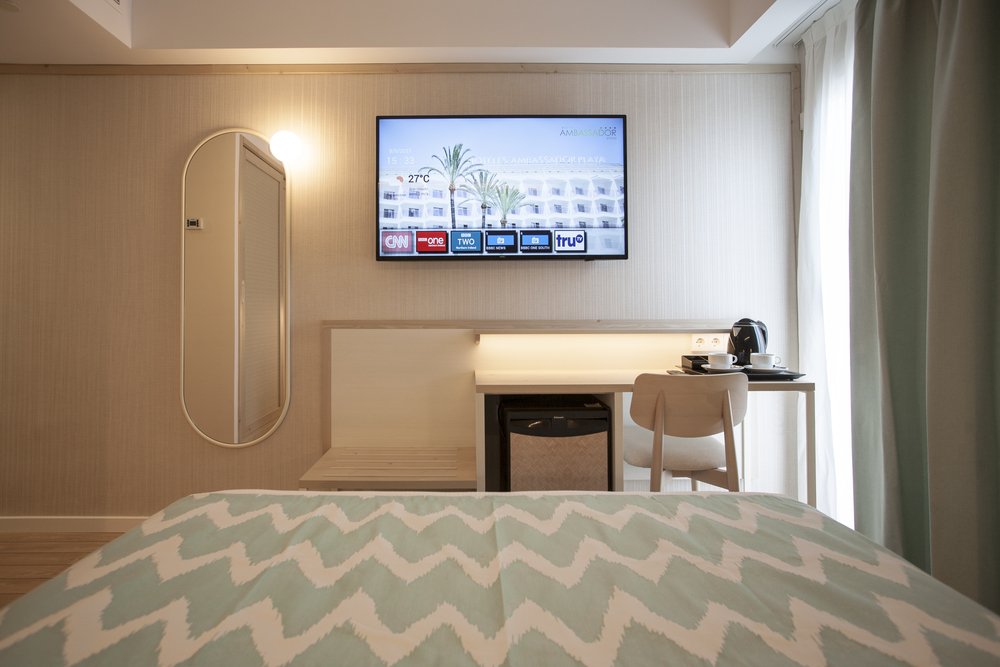 Challenge
Hotel Ambassador Playa I & II are Benidorm's freshest hotel duo. To establish a name as the place to stay, it was important for the hotel to differentiate themselves from the intense competition within this tourist-heavy beachside city. With a global pandemic in the mix, it was also important to ensure the safety of their guests with hygiene focused innovations to help prevent any outbreaks. What the Hotel Ambassador Playa I & II needed was a smart solution that caters for their diverse mix of guests, whilst also delivering the latest entertaining tech to ensure a pleasurable stay.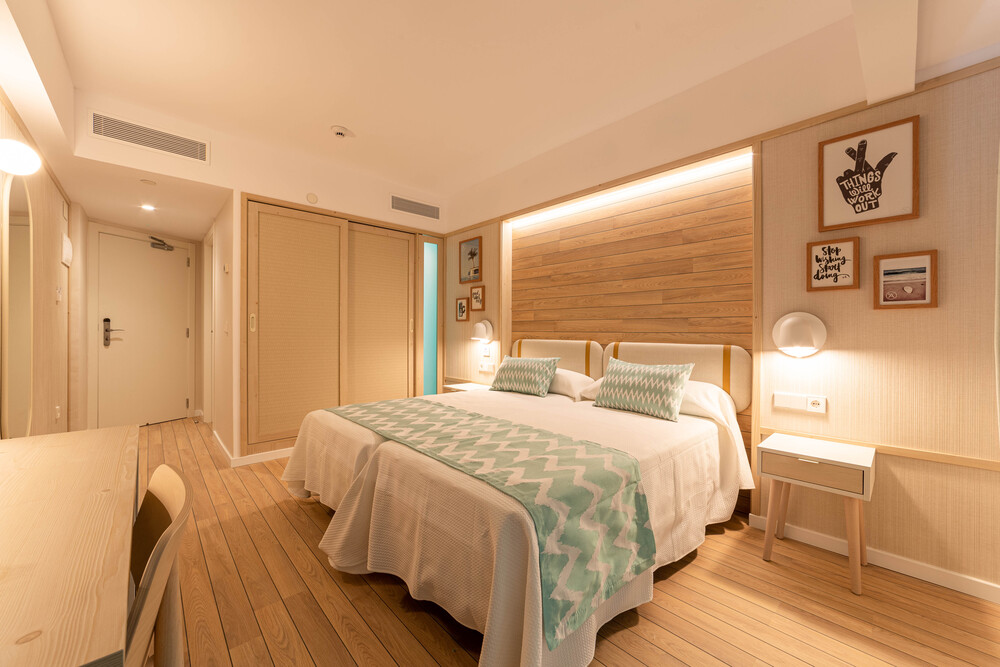 Solution
To provide their guests with the perfect experience, Hotel Ambassador Playa I & II teamed up with Elipsys and PPDS for a custom AV solution. Bringing the comfort of home to each guest room, a total of 473 Philips MediaSuite Professional TVs were installed throughout the hotel. With Netflix and Chromecast built-in, guests can wirelessly connect their personal devices such as phones, laptops and tablets to their in-room TV to watch their favourite content on the big screen. Hotel and guest information can also be viewed on the TV—providing the latest information for guests, and eliminating the need for in-room booklets. To help the hotel operate as efficiently as possible, hotel staff can easily create, update and push new content to selected TVs or the entire fleet in an instant thanks to the innovative CMND feature. This has resulted in greater guest satisfaction and lower hotel running costs.
Benefits
Netflix: Built-in Netflix and intuitive wireless connectivity help guests enjoy their favourite content on the big screen in an instant.
Chromecast built-in: Guests can stream their personal content on the big screen without extra hardware or software configuration, ensuring easy streaming and device security.
Custom connectivity: MediaSuite with CMND allow staff to create and deploy custom messaging including guest, hotel, and city information with ease, whilst also circumventing the need of in-room booklets and paper wastage.
Property Management System integration: Guest room TVs are connected to the hotel's Property Management System for complete control and transparency of costs and hotel information.
Fast deployment: TV and system integration was completed efficiently thanks to the CMND cloning and loading feature, which enabled the hotel's content to be deployed instantly.