PPDS further strengthens North America team with appointment of Megan Lipinczyk as Channel Marketing Manager
Adding top-level AV/IT specialist knowledge and experience to PPDS' marketing team, Megan will help to develop and execute new and innovative channel marketing plans and programs in North America while driving greater awareness of the PPDS brand and its evolving solutions on a regional and national scale.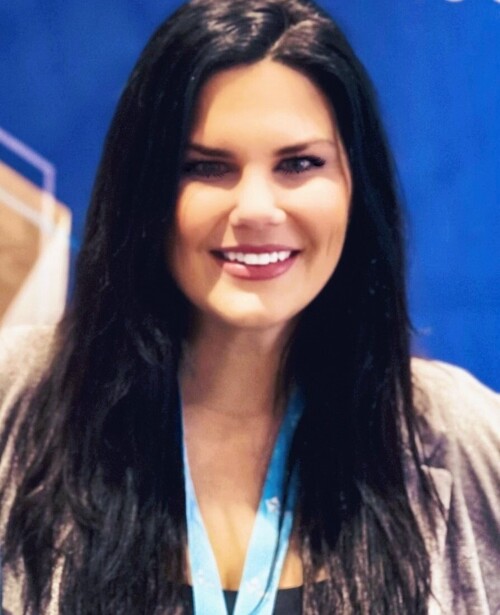 PPDS, the exclusive global provider of Philips digital signage, interactive displays, direct view LED and professional TVs, is delighted to announce the latest high profile addition to its ever-growing North American team, with the appointment of Megan Lipinczyk who joins as Channel Marketing Manager.

Based in Tampa, and reporting to fellow Floridian and former colleague, Alison Maxson, Senior Marketing Manager at PPDS, Megan has quickly established herself as one of the AV industry's leading and sought-after marketing talents in the North American market, during a successful four year career.
With an enviable CV and impeccable track record increasing productivity and profitability for some of the world's leading AV/IT organisations, including Microsoft, Megan brings a wealth of experience, additional skillsets and fresh ideas for this important new role.
Team player

Described as 'true team player' by current and former colleagues – harnessed, in part, from her days as a Division 1 Women's Softball player at the University of Kentucky – Megan's key responsibilities at PPDS will center around driving greater awareness of the PPDS brand and its evolving solutions, while increasing demand and revenue opportunities through the channel and with its valued partners.
Working in collaboration with PPDS' national and regional team, her day-to-day duties will include, but are not limited to, developing and executing comprehensive channel marketing plans and programs, and overseeing joint marketing campaigns, promotions and trade shows. Added to this she will manage and maintain strong relationships in the channel to identify opportunities to drive growth and success across all key market verticals and solutions, key to PPDS' continued growth in North America. This includes corporate, hospitality, retail and education, in which Megan has extensive experience, working as an educator for more than 11 years prior to her AV career.
Commenting on her new role at PPDS, Megan said: "I'm excited to have joined PPDS, and to be embarking on the next phase and challenge in my career as the company's Channel Marketing Manager for North America. PPDS is a company that continues to gain momentum in North America, delivering high quality, highly innovative, dedicated solutions that truly validate its ethos of leading from the front. I'm looking forward to contributing to its success, working with and learning from the team, developing and executing engaging marketing strategies that will enable our partners to thrive."
Nick Begleries, Commercial VP, North America at PPDS, added: "We're delighted to welcome Megan to our growing North America team. Her knowledge and experience will not only help to support and accelerate our efforts in taking our marketing to even greater heights here in North America, they will also help to support and inspire PPDS teams around the world. As we make ready for shows that include NAB and InfoComm, Megan has already shown what an incredible asset she is to the team and, on behalf of everyone at PPDS, I wish her every success."