PPDS appoints Tye Dato as Director of Federal Government Sales, LCD Displays
Tye, one of the most sought-after and respected AV professionals in the US, will spearhead TAA-compliant Philips professional displays strategy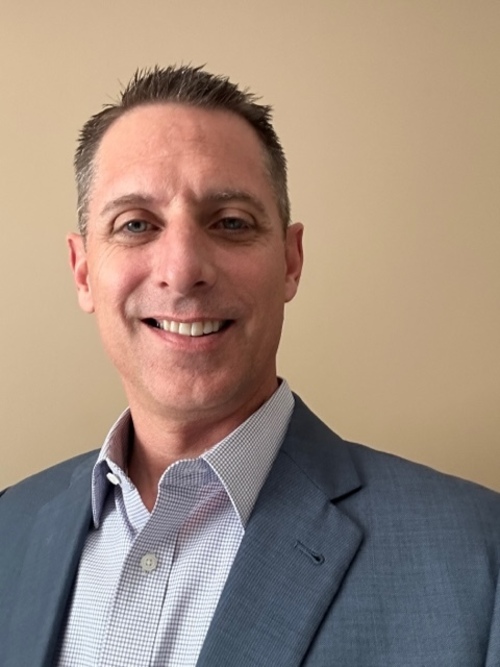 PPDS, the exclusive global provider of Philips professional displays and complementary solutions, announced today the appointment of highly experienced AV sales executive, Tye Dato, to lead its ambitious strategy in delivering smart, reliable and TAA-compliant solutions to the US Government and military.

Accepting the role as 'Director of Federal Government Sales, LCD Displays' – a first of its kind for PPDS – Tye is one of the most sought-after and respected AV professionals in the US, adding almost 25 years of specialist knowledge and experience to the North America team, and boasting a proud record of building, maintaining, and managing a variety of Federal Government and military contracts.
Based in Salt Lake City, and reporting to Bruce Wyrwitzke, Director of Sales NA at PPDS, Tye's appointment marks the next phase in the company's ambitions to become a leading provider of TAA-compliant solutions, certified for mission-critical US governmental projects where quality, security, and reliability are paramount.
Showcased at InfoComm 2023, PPDS' current line-up of fully TAA-compliant solutions include the highly versatile 4K UHD Philips D-Line digital signage, and Philips X-Line videowall display ranges, with Education, Homeland Security, Justice, Commerce, Transportation, and Energy among key executive departments being targeted.
Mission critical environments
Tye's key responsibilities in the newly created role will include, but not limited to, working with PPDS' sales and product management teams to develop and launch its TAA go-to-market strategies, proactively identifying new sales opportunities within Government/TAA verticals, and achieving sales and growth targets.
With national and international responsibilities Tye will also play a crucial role in developing and driving awareness of PPDS' TAA-certified solutions within the AV channel, engaging and forming relationships within all levels of the assigned dealer base, as well as end users. This will include regular face-to-face meetings and training sessions, while further developing PPDS business for both short-term and long-term sales opportunities.
Discussing his appointment, Tye commented: "I'm proud to be joining the PPDS team in North America and excited by the opportunity to help lead this business in the next phase of its growth journey. I have been extremely impressed by what PPDS has achieved in North America in such a short space of time, transforming from a business rarely mentioned during tenders to one that's now regularly commanding attention. This is thanks, not only to its innovative and ever-evolving range of hardware and software solutions but also to the dedication and professionalism of the team. I couldn't be more enthusiastic to get started."
Nick Begleries, Commercial Vice President NA at PPDS, added: "Our TAA-certified solutions have opened some incredible new prospects for PPDS and our partners. We knew it was important we assemble a team with the knowledge and experience on board to ensure we're able to seize every opportunity. With Tye, we are ready to take PPDS to the next level and to deliver on becoming a leading provider of TAA-compliant solutions to the US Government and military. I wish Tye every success and welcome him to the PPDS team."
To learn more about PPDS, please visit the website here, or contact your local PPDS sales manager.