Fnac Brussels
Fnac Brussels reaches new heights in customer experience with PPDS
Background
A European leader in the distribution of household appliances, electronics, innovative tech, and cultural products, Fnac Darty is a retail company that places customers at the centre of all its operations. With a strong online presence and 743 stores across the Netherlands, Spain, Portugal, Belgium, and Switzerland, this omnichannel brand is known for its competitive prices and superior customer service.
Challenge
A strong presence in Belgium has made Fnac a household name for locals. To help serve its customers with the best possible shopping experience, Fnac wanted to update its store's design with a premium tech set-up to showcase its latest offers, products, and services. In a competitive space where content reach is everything, the team at Fnac needed to standout by delivering a real wow effect to increase customer interest and traffic. With limited space options outside the store, Fnac required innovative thinking to help them achieve this goal.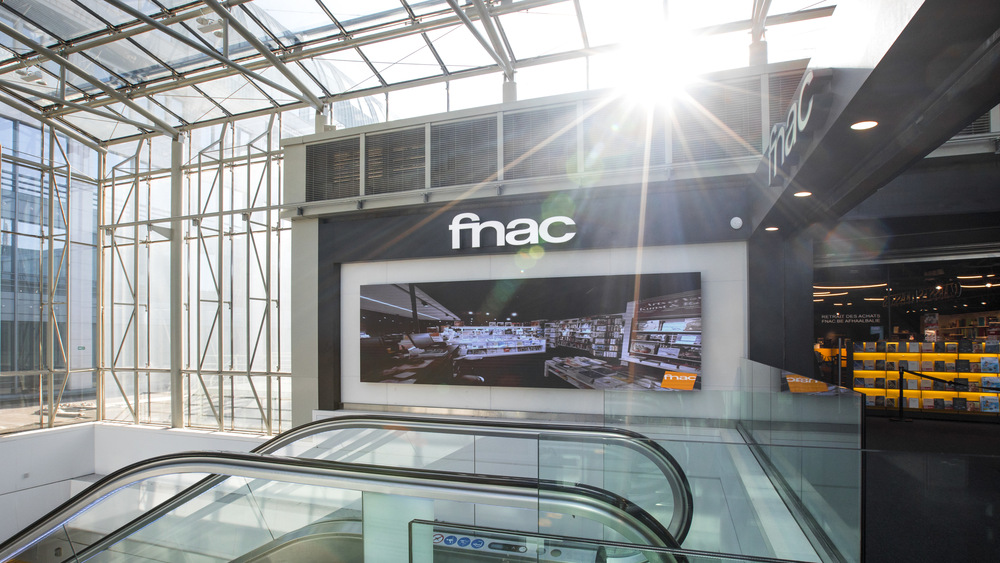 Solution
To transform their vision into reality, Fnac teamed up with PPDS, Teqnet, and SignStix for a perfect installation that defied all limits. Together, a tailor-made solution was designed and deployed to meet every requirement. To create the perfect impression for its customers, an over-sized LED videowall comprising 24 Philips L-Line displays was strategically placed 15 metres above the ground floor outside the store's entrance. Powered by a cloud-based software solution, Fnac staff were put in full control in managing all their content with custom designs, automated scheduling, and remote access. This resulted in an attention grabbing display that significantly boosted the store's presence—driving greater customer engagement and interest in their latest offers.
Benefits
Superior LED videowall: A completely seamless LED display with high brightness and perfect picture quality
delivers content with maximum impact.
Intuitive content management: SignStix software integration allows for easy cloud-based content creation, editing, management, deployment, and real-time reporting. Instant content updates: New promotions and product offers can be pushed lived instantly by staff for responsive results.
Future-proof design: New sensors, cameras, AI, and IoT hardware can be added as needed to ensure the displays are always optimised within a rapidly changing environment.
Energy efficient performance: Low operation costs allow for 12 hour operation 7 days a week with minimal environmental impact and greater savings.