PPDS named exclusive 'Digital Display Supplier' for Oracle Red Bull Racing as 'one-of-a-kind' Philips dvLED walls send VIP hospitality into overdrive
Accelerating excellence: Spectacular custom built, 10m2 portable Philips dvLED wall is just one of 17 Philips professional displays from PPDS used to transform trackside hospitality experience for race day guests in the Oracle Red Bull Racing Paddock Club. New partnership sees PPDS extend its support for Oracle Red Bull Racing teams on campus and on tour for the 2023 and 2024 Formula One World Championship seasons.
PPDS is proud to announce it has become the exclusive Digital Display Supplier and official Innovation Partner of the team behind the reigning Formula One™ World Champions, Oracle Red Bull Racing.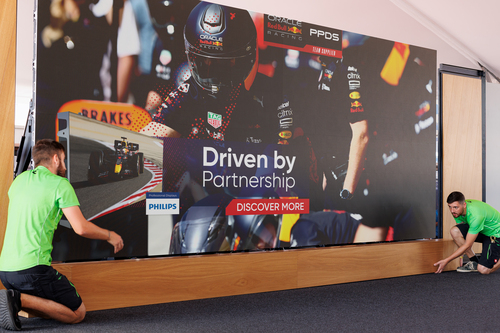 Evolving and expanding its existing and highly successful partnership with Oracle Red Bull Racing, PPDS will exclusively supply a series of advanced displays.
These include custom-built solutions designed exclusively for the Oracle Red Bull Racing hospitality team used at all Grand Prix weekends within the 2023 and 2024 Formula One World Championship season.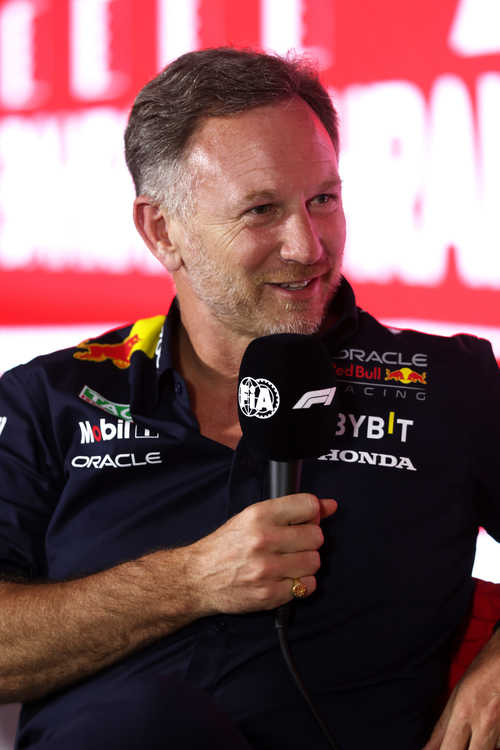 Commenting on the new partnership, Christian Horner, Team Principal at Oracle Red Bull Racing and Red Bull Technology, said: "We always look for our partners' cultures to have synergies with our own.
"The emphasis on teamwork, partnership and innovation, and the entrepreneurial and agile ways of working at PPDS made them the ideal partner for us.
"This Philips LED wall offers a really clear, high resolution, super-sized canvas for us to deliver our content.
"And for us to deliver that partnership together but also enhance the guest experience is amazing."
LED-ing from the front in hospitality
Fuelled by collaboration, and a shared desire to lead from the front, this exciting partnership – which also sees PPDS provide Philips professional displays to Oracle Red Bull Racing for its state of the art Technology Campus in Milton Keynes, UK – follows the successful deployment of a series of advanced Philips professional displays, used to transform the VIP hospitality experience for guests in the Oracle Red Bull Racing Paddock Club™ during F1 race weekends. Located above the team garages and pit lanes and overlooking the start/finish straight, the luxurious Oracle Red Bull Racing Paddock Club™ prides itself on providing unrivalled, beyond-the-grandstand, VIP hospitality experiences, bringing F1™ fans closer than ever to the action as it unfolds, with access to an ever-evolving stream of live and pre-recorded content.
For the 2022 FIA World Championship Season, with a record-breaking 23 race schedule, spread over 20 countries, Oracle Red Bull Racing turned to PPDS to jump start a new and enhanced era of immersive experiences within their Paddock Club, replacing and upgrading an existing, more challenging multi-display line up, and to reduce the challenging lengthy installation process.
Understanding the incredible pressure that time constraints presented to the Oracle Red Bull Racing hospitality team during race weekends, PPDS collaborated with the team to design and build three custom, 'larger than life' 10m2 portable 4K UHD dvLED showcases.
Measuring 4.85m wide and 2.05m high, the spectacular 48 cabinet, 1.5 pixel, 8 x 6 Philips L-Line 9000 Series dvLED wall provided a commanding and engaging centrepiece to the Oracle Red Bull Racing Paddock Club, delivering the precise colour calibration and perfect resolution required to represent the team's winning brand, while capable of showing multiple feeds at any one time, to present the full, immersive experience for their guests.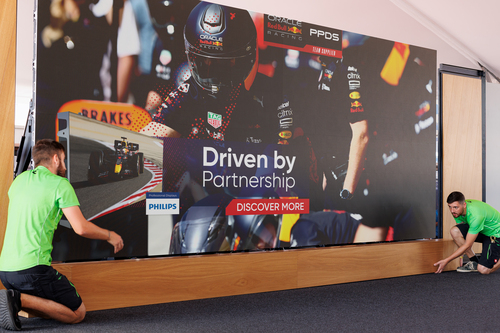 Speedy installation
Going the extra mile, the LED walls feature a one-of-a-kind custom design, with the entire solution – manufactured in partnership with AMPCO Flashlight – built into two durable flight cases.
This allows for 'pop-up' and 'pop-down' installation and de-installation, while ensuring safe transportation between races. Time concerns and pressures around set-up times have been dramatically reduced, with the displays pivoting out and joining seamlessly together, while being able to be installed within a couple of hours rather than days.
The Paddock Club experience is augmented with a further 17 other Philips professional displays – including 4x Philips MediaSuite professional TVs, 7x Philips AOC gaming monitors and x6 Philips 222B9T touch monitors.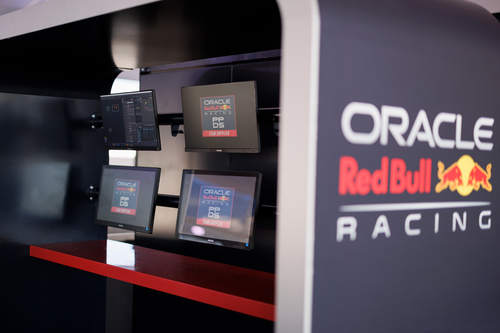 Delivering near 360 visual experiences, with live race coverage, access to exclusive behind the scenes content, links to the Oracle Red Bull Racing pit lane, and audio feeds from the drivers and crew, as well as simulator experiences, among just some of the offerings.
All solutions will once again feature in the Oracle Red Bull Racing Paddock Club for all race weekends during the 2023 Formula One World Championship season, including at the inaugural Las Vegas Grand Prix.
Tim de Ruiter, Business Development Director at PPDS, added: "Oracle Red Bull Racing is a team driven by ambitions that mirror our own, optimising results through teamwork, creativity and a firm understanding of the road ahead. We are delighted to have not only renewed our partnership but expanded it, supporting its teams from trackside to the Technology Campus, as we work together to develop tailored solutions for the future."
Martijn van der Woude, VP Global Business Development and Marketing, concluded: This is a relationship that is driven by partnership, with a shared desire to lead from the front and to achieve the seemingly impossible. Oracle Red Bull Racing doesn't settle for second best, and neither do we. We couldn't be prouder as a team and on behalf of everyone at PPDS, I wish Oracle Red Bull Racing every success for what we all hope will be another glorious Formula One World Championship season."