PPDS continues to strengthen North America hospitality team with appointment of Tom Novotny as new Regional Manager
Adding more than 20 years of top level hospitality experience, Tom will play a crucial role in PPDS' accelerated growth ambitions in North America.
PPDS is delighted to confirm the appointment of experienced AV sales specialist, Tom Novotny, to its North America hospitality team.
With almost 20 years' experience, Tom is one of the AV industry's most established and respected talents. He has held a number of senior leadership roles at some of the world's leading technology companies and has a proud record of delivering growth and success during an unblemished career.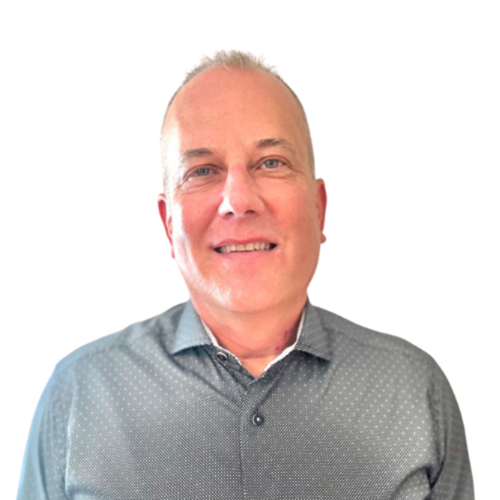 Based in Chicago, and reporting to Vice President of Hospitality for North America, Joe King, Tom's responsibilities include, but are not limited to, working with PPDS' expanding hospitality sales channel (resellers, integrators, and franchise owners), and driving sales in the East Coast region.
Communicating the exceptional benefits of Philips professional TVs (including Philips MediaSuite), as well as digital signage and direct view LED solutions for hospitality, and complementary software will be a key aspect of his role.

Since relaunching in 2021, PPDS' North American hospitality business has grown tenfold, with its advanced range of dedicated hospitality solutions, including the market-leading Philips MediaSuite TV series. Launched in June 2019, the Philips MediaSuite series has become an unparalleled game changer for the hospitality industry, with preferred global supplier agreements in place with major hotel groups, including Accor, Best Western, Choice, IHG, Louvre, and Wyndham, in place, and more to be announced.
Designed to put the customer in control of their in-room entertainment experiences, Philips MediaSuite remains the only hospitality TV to include Chromecast built-in, Google Play store and is also Netflix-ready. Guests can simply cast content from their preferred accounts directly to the TV from their own personal device, with no additional wires, dongles, or reoccurring equipment fees for the hotel.
Joe King, Vice President of Hospitality for PPDS North America, commented: "The industry is recognizing what an incredible asset Philips MediaSuite can be in their properties, giving guests what they want – the ability to watch content directly from their own streaming accounts on the big screen in 4K, or cast there from their own devices. We have seen our market share more than double each year and, with the addition of Tom to the team, 2023 looks set to be our best year yet."
Discussing his appointment, Tom added: "I am thrilled to join the PPDS hospitality team and to be part of what is truly an exciting time for Philips MediaSuite in the North American hospitality industry. This is an incredible team with a product that addresses exactly what guests want in an in-room entertainment solution; the ability to cast their own content from their device. This team has already accomplished so much, you can see how well they work together, and I could immediately tell it was a team I wanted to be a part of. Casting definitely remains the future for hotel TVs and I am looking forward to working with the team to bring the benefits of this quality solution even further into the market."
Joe concluded: "We have achieved impressive growth since launching in North America and we have added to our team with the best talent to ensure we maintain that momentum. 2023 is another important year for PPDS as we continue an accelerated phase of growth, intending to secure a top two position in the marketplace here. To achieve this, we must have the right people on our team, those who have a passion for the business and our incredible products, and, most importantly, who go above and beyond for our customers. Tom is definitely that person, and on behalf of PPDS globally, I welcome him to our team."
Meet with the PPDS Hospitality team at HITEC 2023 in Toronto from 26-29 June on Philips booth 1035.